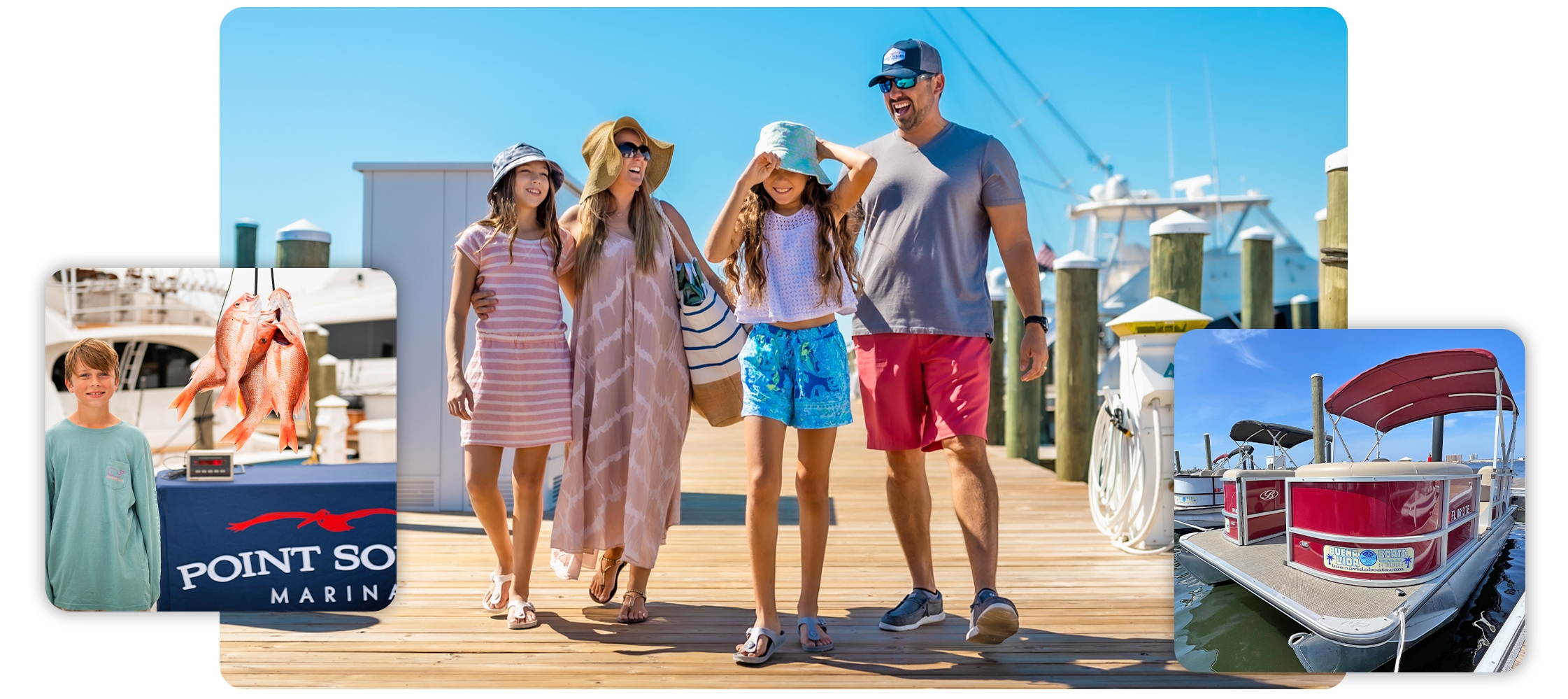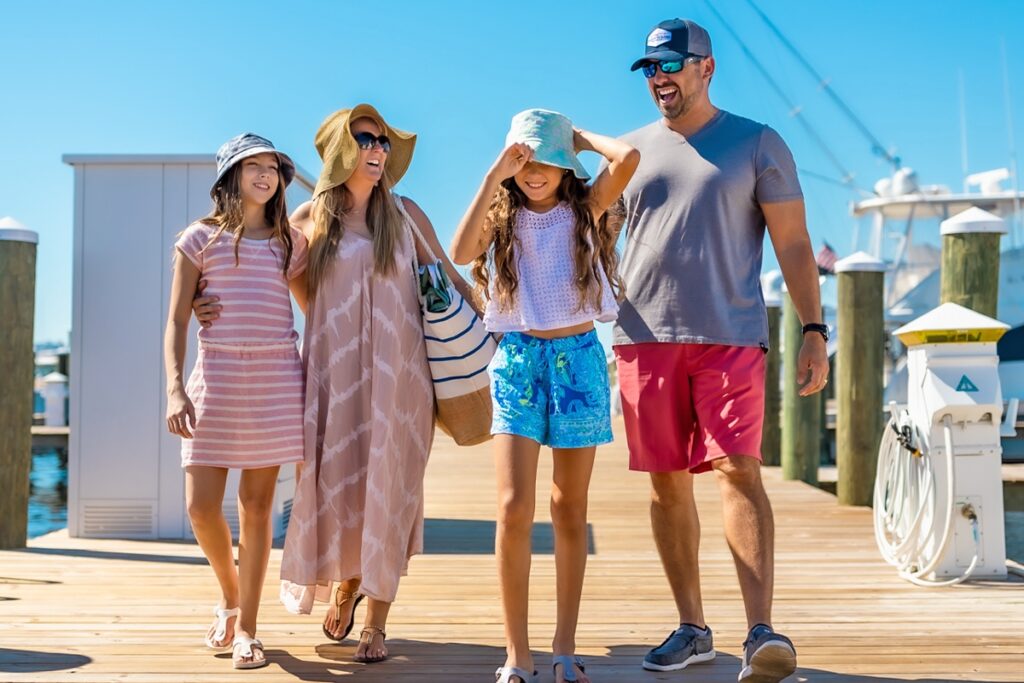 Things to do
at Point South Marina
Nestled in the gated community of Bay Point, Point South Marina is conveniently located near restaurants, shopping, and other Panama City Beach attractions. Easily navigate to destinations you can only reach by boat, plus explore pontoon rentals and fishing charters. And, if you're looking to spend a day by the pool, at the spa, or strolling the Grand Lagoon, be ready to throw an anchor because we've got recommendations for things to do that we think you'll love! Come see why Point South Marina is Panama City Beach's most desired docking community and boater getaway!
Fishing Charters
at Point South Marina
Pontoon Rentals
at Point South Marina
Boat Club Membership
at Point South Marina
Freedom Boat Club
Point South Marina at Bay Point is also home to Freedom Boat Club, which offers boat rentals through membership. When boat club members arrive at the dock, they'll find their boat waiting and ready to hit the water. No hassle, great boat selection, and always available.