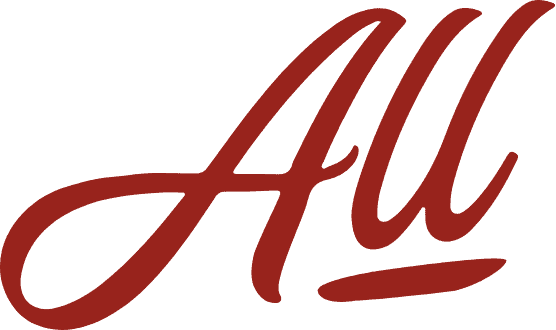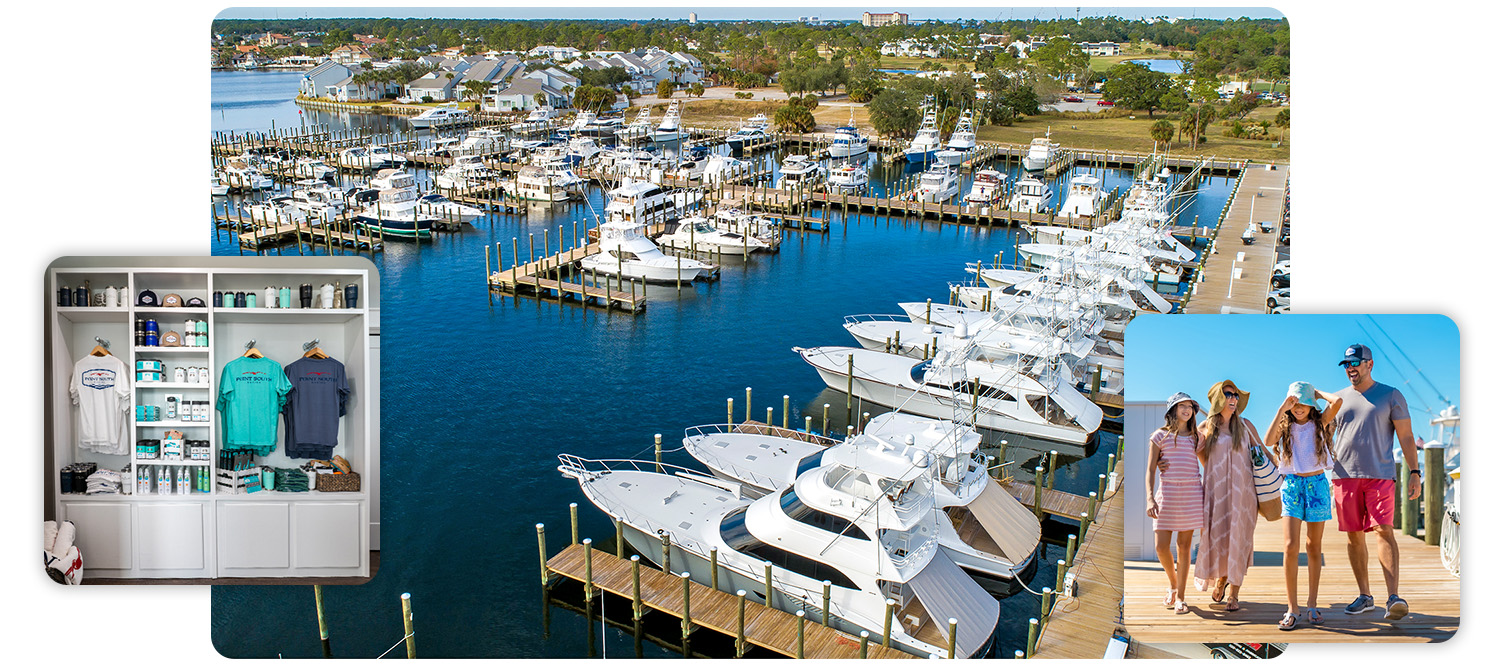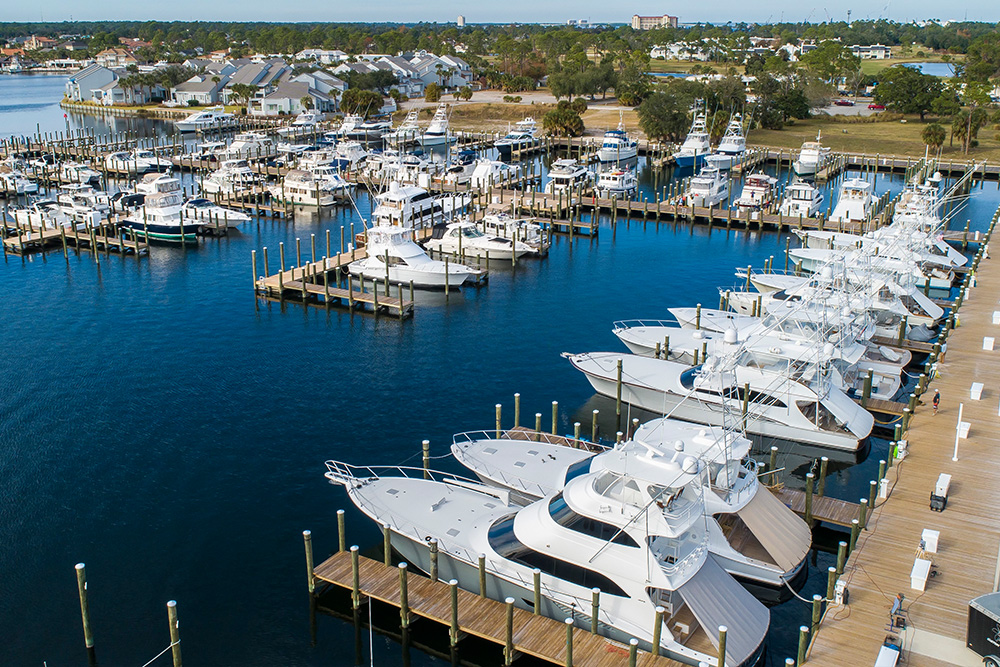 For those who enjoy a lifestyle anchored in the outdoors, Point South is more than a marina, it's a community of sportsmen drawn to the water. With curated amenities and a service level centered around southern hospitality, Point South offers an elevated experience at sea level.
Bay Point's proximity to the Gulf of Mexico and the Intracoastal Waterway make it a true paradise for sportsmen. Nestled in the Bay Point community, we are a full-service marina and fuel dock for boaters with 40′ to 120′ ft. vessels. With 127 large state-of-the-art slips and modern facilities, you can be sure that your boating experience with us will be nothing short of extraordinary.
Point South Marina
A Legacy Rebuild
While Hurricane Michael was sheerly devasting, the prolonged rebuild allowed us to redesign the marina to accommodate bigger boats with larger slips. Plus, new full-length finger piers now run the entire length of the boat slip. So it's easier to maneuver your boat and easier to clean, board, and load for a better dock experience. We also extended the fuel dock and added in-slip waste pump-out, fish cleaning, and shore power with safety measures to help protect boat owners.
More than just a place where you dock, Point South Marina at Bay Point is where your friends and family are. Our legacy rebuild was rooted in our passion for helping you create lifelong memories on the water!
Things to do
at Point South Marina
Nestled in the gated community of Bay Point, Point South Marina is conveniently located near restaurants, shopping, and other Panama City Beach attractions. Easily navigate to destinations you can only reach by boat, plus explore pontoon rentals and fishing charters. And, if you're looking to spend a day by the pool, at the spa, or strolling the Grand Lagoon, be ready to throw an anchor because we've got recommendations for things to do that we think you'll love! Come see why Point South Marina is Panama City Beach's most desired docking community and boater getaway!